Yes, you would be pleased to hear that all my orders are packed and sent, promotional products sent and all is good to go. I will drawing the lucky winners today, right after I go to the Post Office, get a new towbar for our new camper trailer, pack the clothes and food for our camping weekend, pack the car, hook up the trailer, da di dah di dahh.. I promise I will do it today, then hopefully on my return Sunday night the recipients would have sent me their addresses.
Just while your waiting, check out this lovely Christmas Idea found on the
Misadventures of Mama Blog
- isnt it gorgeous, but she says it takes a lot of buttons and time...
and another great idea complete with tutorial here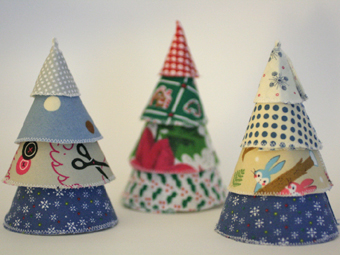 and these would be great for kids to do -
snowflake sewing cards by goldtop
Does anyone else have some great Chrissy ideas or pics to share? Okay I'll go start my list of jobs now....
hugs until later today, Helen